Welcome to A Home Afloat. This project started out many years ago when I lived on a barge called Maria Cornelia. She was a beautiful old ship that had not been treated very kindly for some years. I spent several years restoring her and on a whim put her up for sale to seek a new adventure.
Living on boats never left me as a great way of life so I decided to document it in a book. This was 2005, a second edition was published in 2007. The books are out of print now so in 2020 in the middle of lockdown I decided to turn the stories from the book into a blog so that others might enjoy them. I hope you do.
Gary Cookson
Barges
Ships that come under the general title of barge are usually ex-commercial carrying vessels that were used to transport cargo on the canals and rivers of Europe. There are also modern replica barges being built. Size varies enormously but the vessels of around 80ft (25m) or less are the most popular. In their trading life, like British narrowboats, an entire family would have lived aboard in a small cabin at the rear of the boat, the rest of the ship being used for cargo. With a converted barge it is this old cargo area that becomes accommodation.
Read more
Houseboats
Houseboats can be divided into two basic types. The first uses the hull of a ship that has had most of its machinery removed. Living accommodation is created within this space and often a new superstructure is built on top. The second type of houseboat is a purposebuilt floating structure designed solely for housing purposes. Essentially it is a wood- or steel-framed house built on a floating pontoon. The pontoon is usually a square or rectangular shape constructed of steel or concrete. The concrete variety is almost maintenance-free, unlike steel-hulled houseboats which have to be taken out of the water regularly for inspection and treatment against rust. Both types of houseboat are usually permanently moored and can be connected to mains sewerage and services.
Read more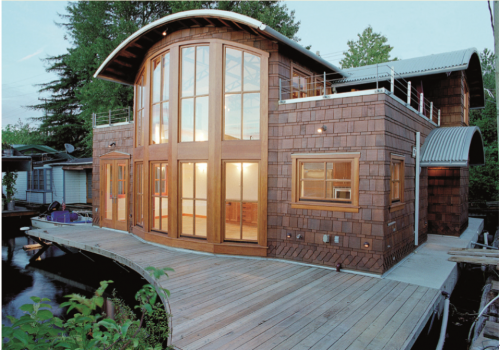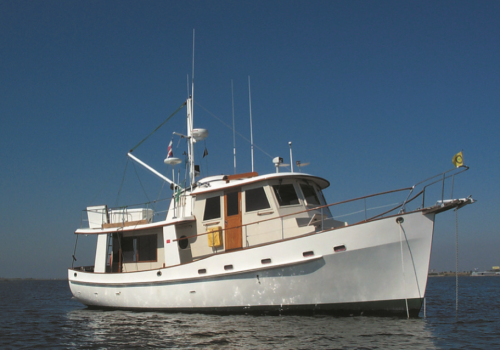 Motor Cruisers and Motor Yachts
Motor cruisers are engine-powered boats of around 25ft (7.5m) to 46ft (14m). Larger vessels of 50ft (15m) and above tend to be called motor yachts. Designs vary significantly according to their purpose, but for their given length they can offer a lot of living accommodation.
Read more
Narrowboats
Most of the boats on the narrow UK canals are based on commercial carrying vessels that transported cargo in the UK as far back as the early eighteenth century. Originally drawn by horse, and then later powered by steam and then diesel engine, the vessels were often worked as a pair, one of the pair being unpowered. An entire family would have lived aboard in a small cabin at the rear of the boat, the rest being cargo space usually covered by cloth to keep the weather out.
Read more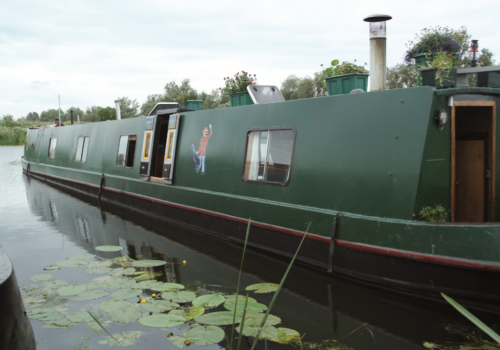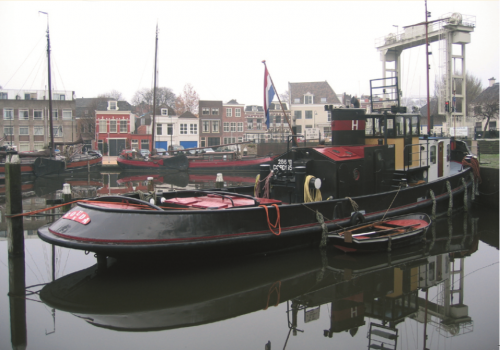 Tugs
The purposeful lines of tugboats are very distinctive and their deep, wide hulls lend themselves well to conversion into living accommodation. Most tugs in working condition are dominated by their engine and fuel tanks. Even a large ship of around 80ft (25m) would have relatively small living quarters. However, with the main engine and other machinery removed the space to convert into living accommodation can be huge.
Read more
Yachts and Motorsailers
Yachts, large and small, are used as homes in every corner of the globe. Most are built with the primary purpose of sailing, and this can sometimes be at odds with the ideal conditions for living. A large yacht may have fairly small living accommodation – sail storage areas combined with long, narrow bows often reduce the usable living space. Motorsailers fall somewhere between a motor yacht and a yacht. Designs vary but in most cases the sails are there to supplement the engine and reduce rolling at sea. The hull shape of a motorsailer usually gives greater interior volume compared to a yacht of the same length.
Read more