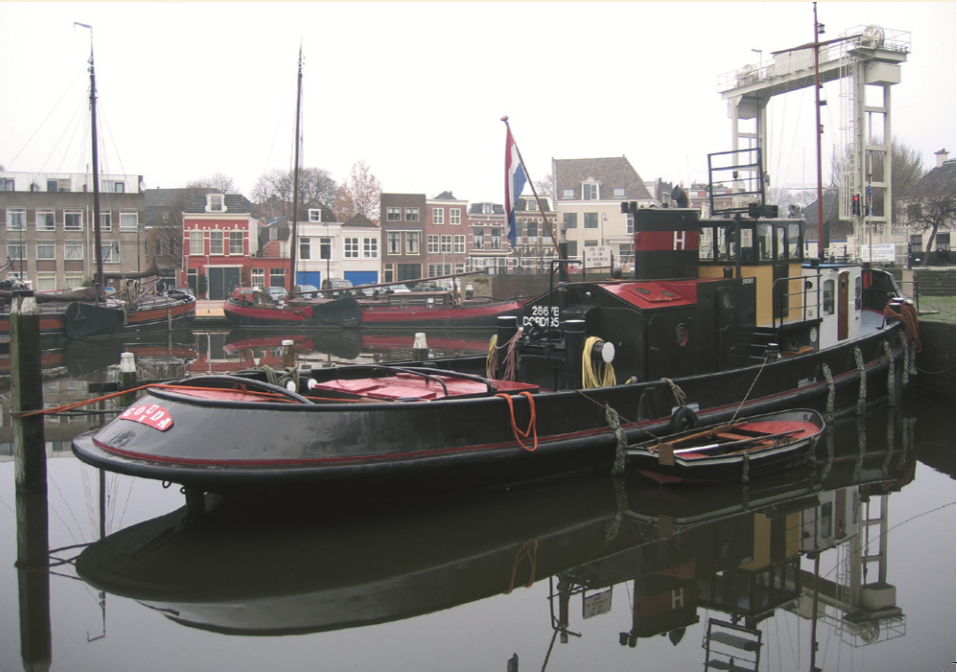 Quo Vadis
Tugboat Quo Vadis is home to Marco  and Tamara in Gouda, the Netherlands. She is moored in a harbour that caters specifically for historically important ships. Quo Vadis is 69ft (21m) long and was built in 1940 in Ijsselmonde, the Netherlands, but during the Second World War, while she was still under construction, the German occupying forces claimed her and put her to work. In 1946 the vessel was returned to her original owner. Unlike many ex-working vessels, Quo Vadis is in original condition and her layout is almost identical to how she was when first built. Marco and Tamara live on her in the same space her crew would have used. She is a fairly large ship, but because she is a tugboat built primarily for towing, the living area is relatively small – the largest space on the ship is taken up by the engine.
Marco and Tamara chose a life afloat as a natural progression from their love of water. Both of them grew up learning to sail around Gouda and were involved with the Sea Cadet Corps for many years. Neither plan ever to go back to a house. Marco bought Quo Vadis in 2000 and moved onboard, Tamara joined him two years later. They have everything they need for comfortable living afloat including diesel-powered central heating, with radiators throughout the boat, gas cooking facilities, a washing machine, and the ability to occasionally tow large ships. Marco and Tamara travel regularly in Quo Vadis , often in the company of other vessels from their harbour, and find it great fun to have neighbours who share their love of classic ships. They always enjoy going on holiday in their home because they don't have to pack.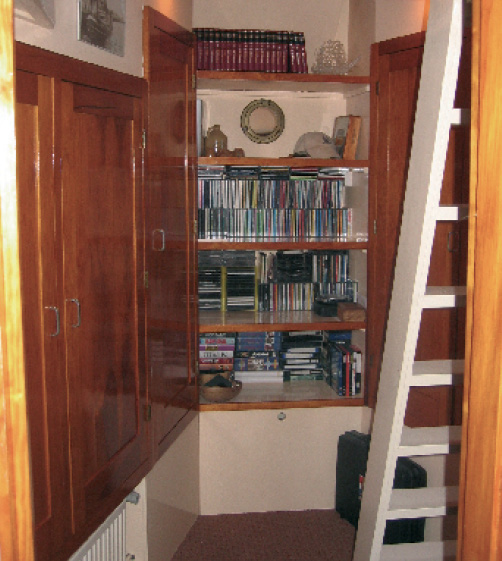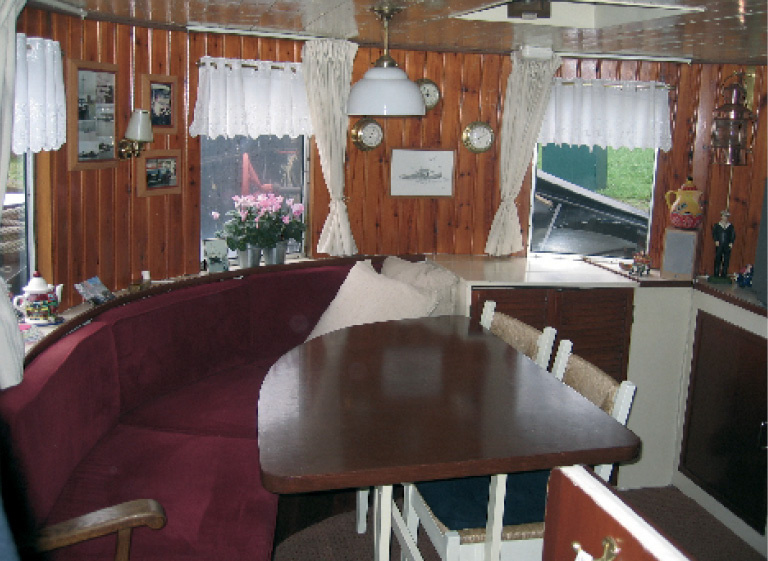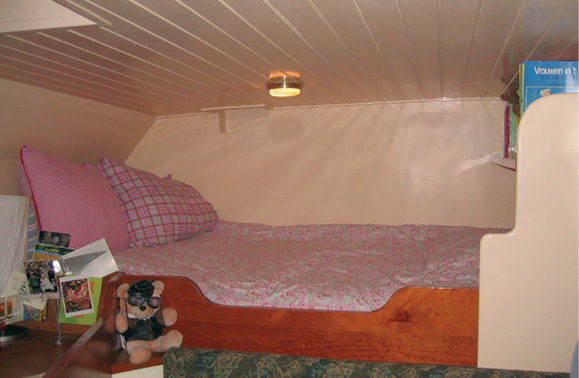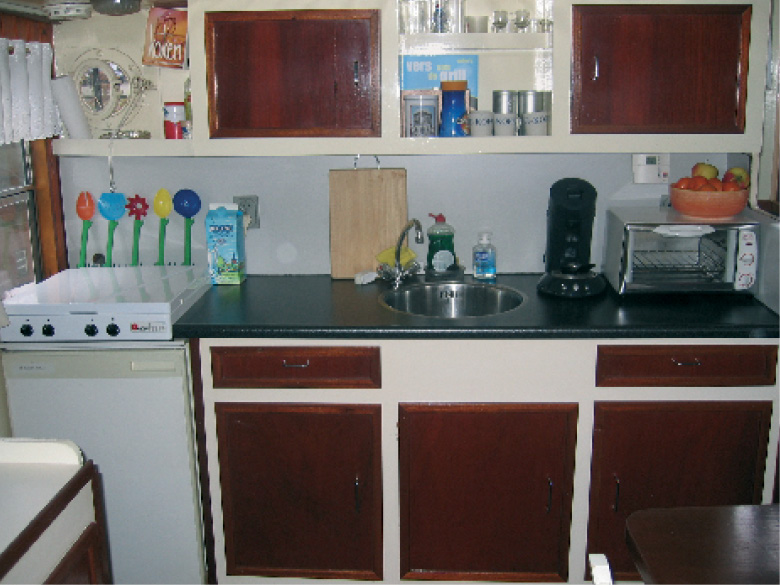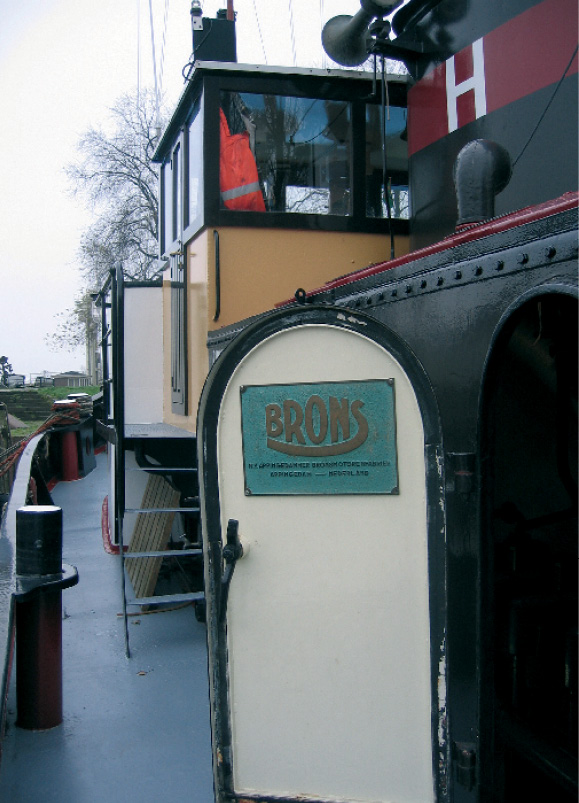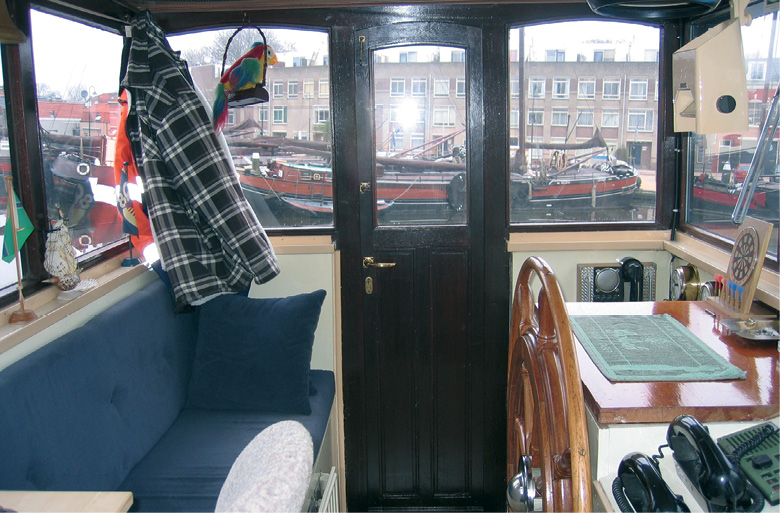 Sorry, the comment form is closed at this time.