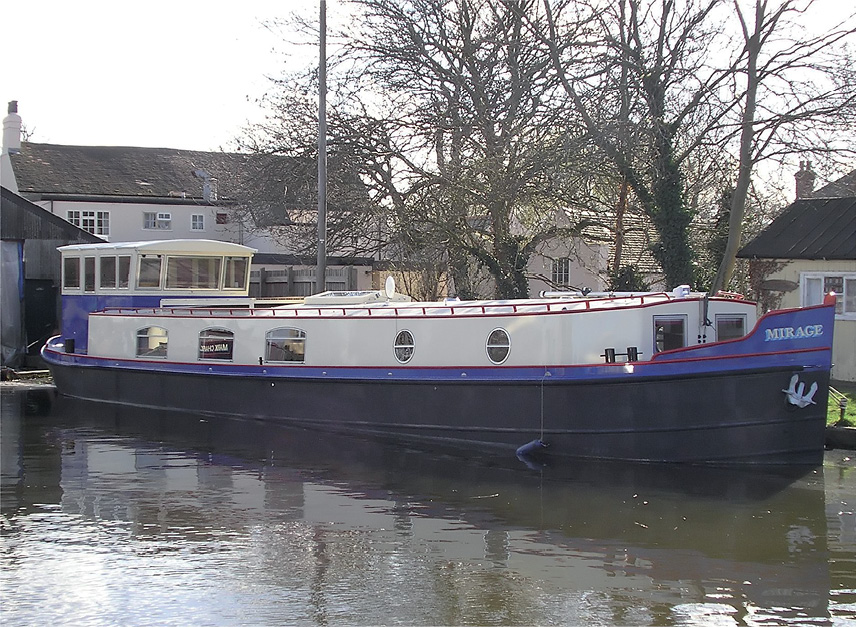 Mirage
David and Mary  have owned a variety of different boats dating back over 30 years so when it came to building a new boat to live aboard they had some very specific requirements. For a start, they wanted the styling to reflect the lines of a classic Dutch barge but in a newly built ship. They designed Mirage to maximise the interior space while keeping the exterior dimensions within the 60ft by 12ft 6in (18.3m by 3.8m) maximum required to comfortably cruise the English widebeam waterways. They managed to squeeze a lot into Mirage's accommodation including; a cloakroom, store, large galley, breakfast bar, saloon, bathroom, and two bedrooms – both of which have large built-in wardrobes.
David designed a special aluminium folding wheelhouse with a one-piece roll off roof and semicircular leather seating. The only fuel they have on board is diesel which powers the main engine, generator and central heating. All domestic applicances are electric with a ceramic hob, two multicook microwave ovens, fridge, two freezers, air conditioner, dishwasher, washing machine and dryer.
David and Mary have lived onboard for 18 months since retiring and chose a life afloat to enable them to spend more time cruising the English waterways and cut out the time they spent maintaining their house. They plan to spend the summers cruising and winters on their home mooring at Ratcliffe on Soar, Nottinghamshire, UK. They described the best aspects to life afloat as the great views and freedom to go cruising when it suits them best. The negative aspects included having to downsize from a large house and having to plan carefully where everything is stored onboard.[/vc_column_text][/vc_column][/vc_row]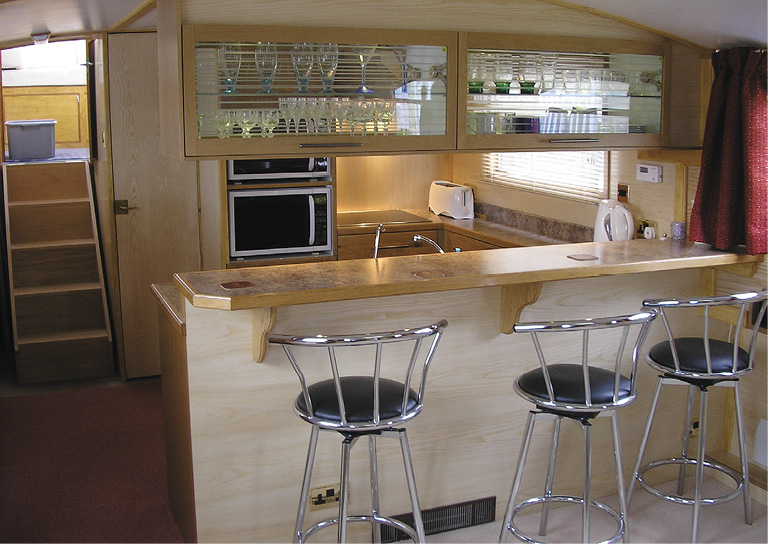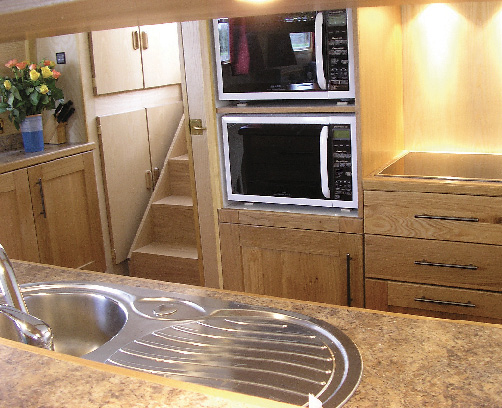 Sorry, the comment form is closed at this time.