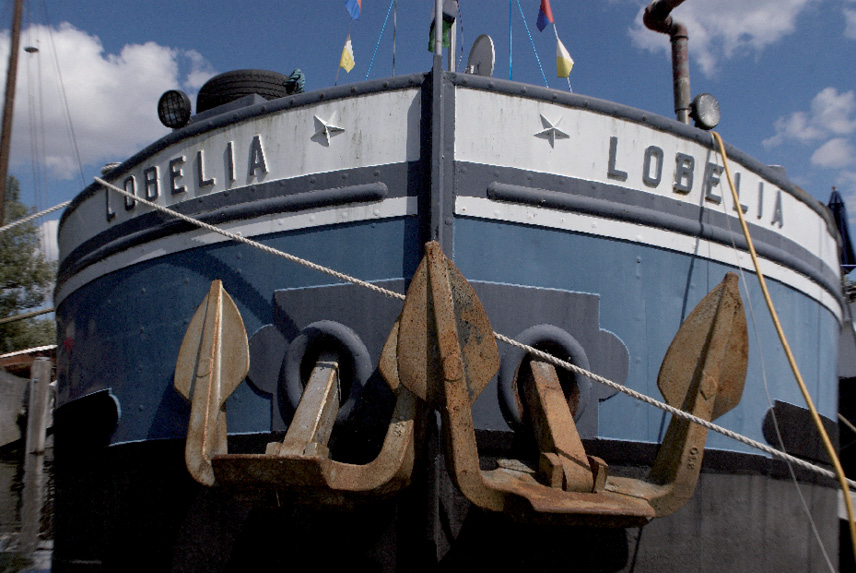 Lobelia
Asmall island on the Thames is how the owners of this ex-commercial barge jokingly describe their home. They are not far wrong; at 127ft (39m) Lobelia is certainly one of the larger vessels to feature in this book.
Lobelia was built in Belgium in 1962 and is a traditonal type of vessel known as a Spitz. She is now home to Andy , Siobhan  and their two children Danny (5) and Callum (3). They have lived aboard for two years but previously lived on a smaller barge for seven years. They started living afloat as an experiment to see if they liked it and have never looked back. Andy and Siobhan converted Lobelia from an empty hull and incorporated all of the things they needed in a floating home based on living in their previous barge. Lobelia spent 18 months in a boatyard having steelwork built, bow thruster, generator, portholes, crane, and 80 tons of old railway track as ballast fitted before the interior conversion even started. The layout now features a double bedroom/play room with an en-suite shower and toilet in the original skipper's cabin at the stern. There are two other double rooms which are linked by a sliding door to make a large room for the boys, a main double bedroom towards the bow with en-suite shower and toilet, and a separate family bathroom.
Their home mooring is at Penton Hook Marina on the River Thames near Chertsey, Surrey and they are neighbours to Avontuur also featured in this book (see page 20). Although Lobelia is fully mobile, Andy and Siobhan don't travel in her thanks to work and school pressure. When the children are older, however, they want to take an extended trip through the French waterways. The things the family love are being in touch with the local wildlife and being aware of the changing seasons as well as the great community that exists. The downside is the cost and availability of a suitable mooring for such a large vessel.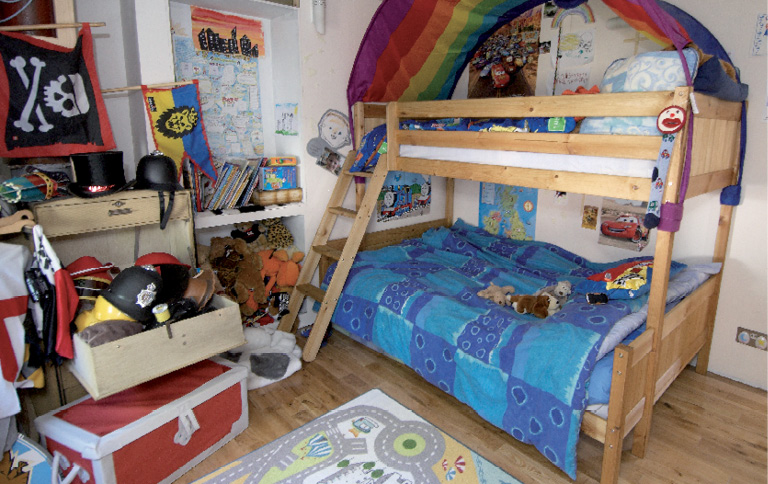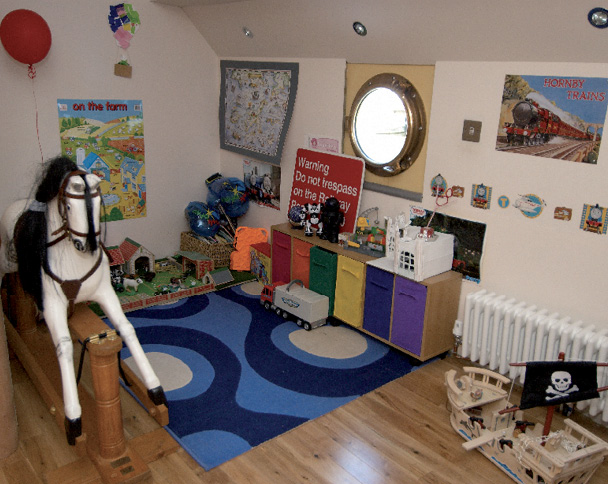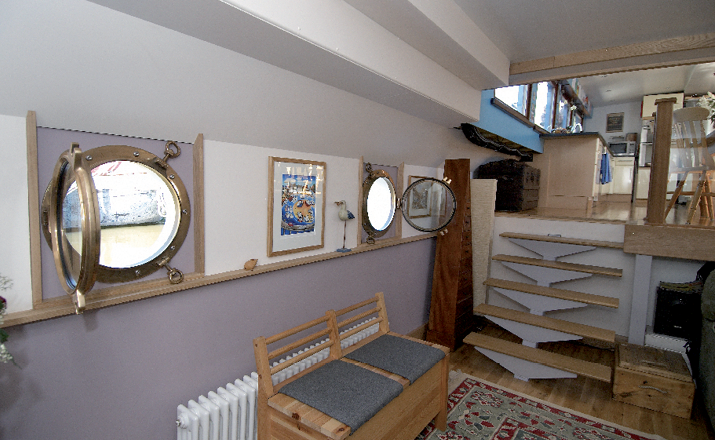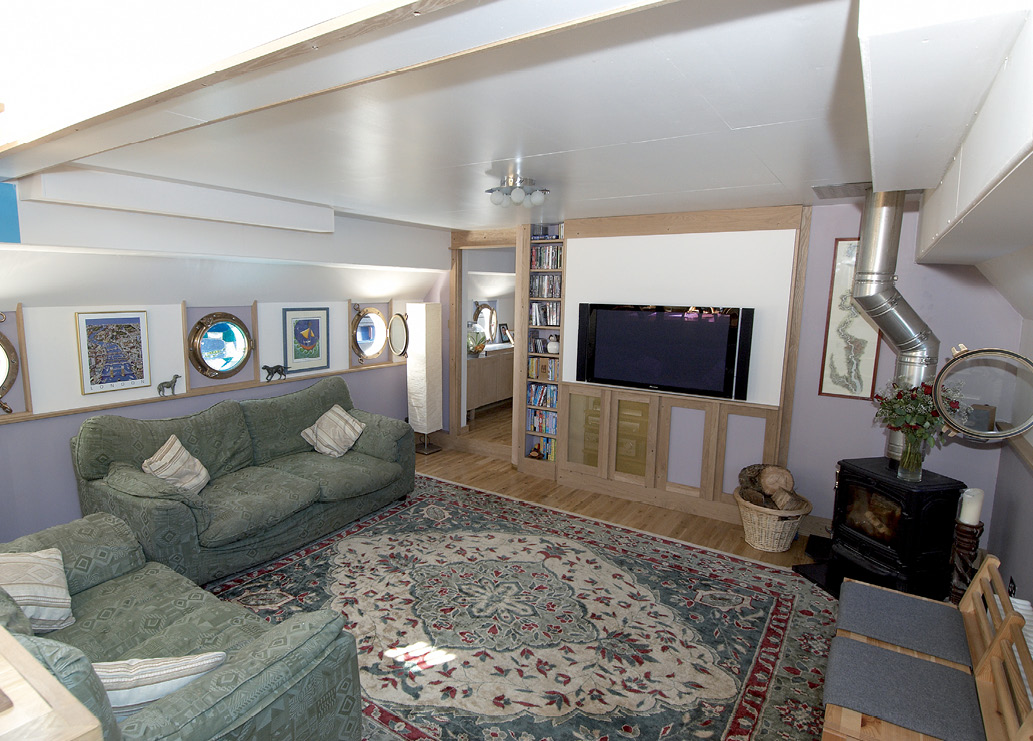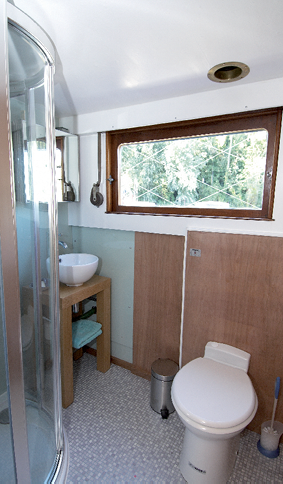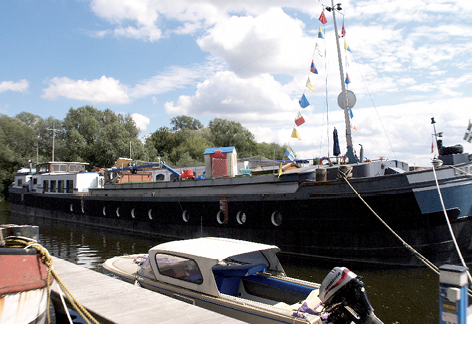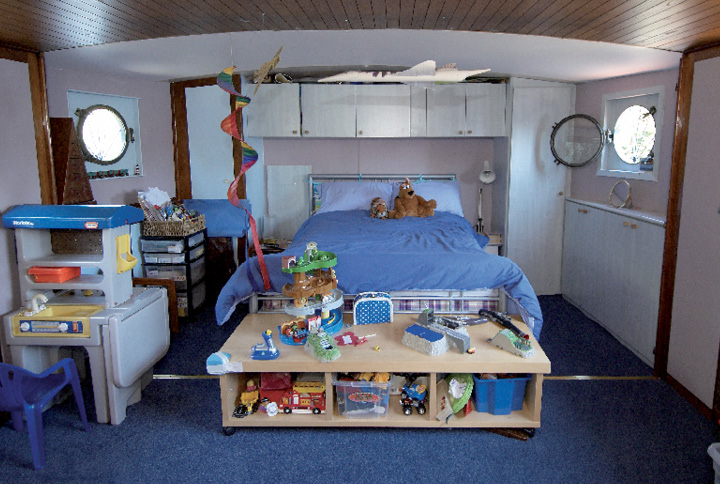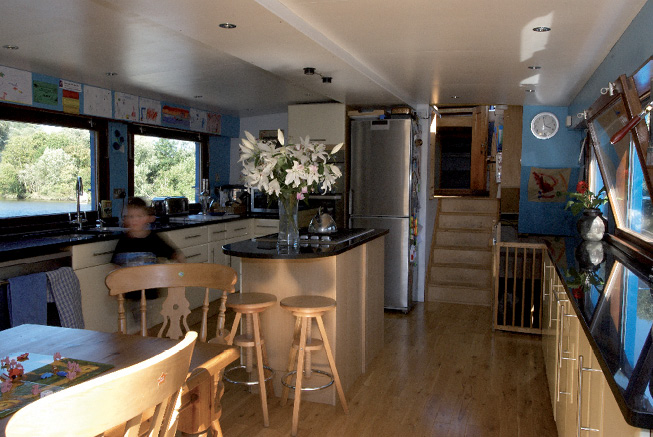 Sorry, the comment form is closed at this time.