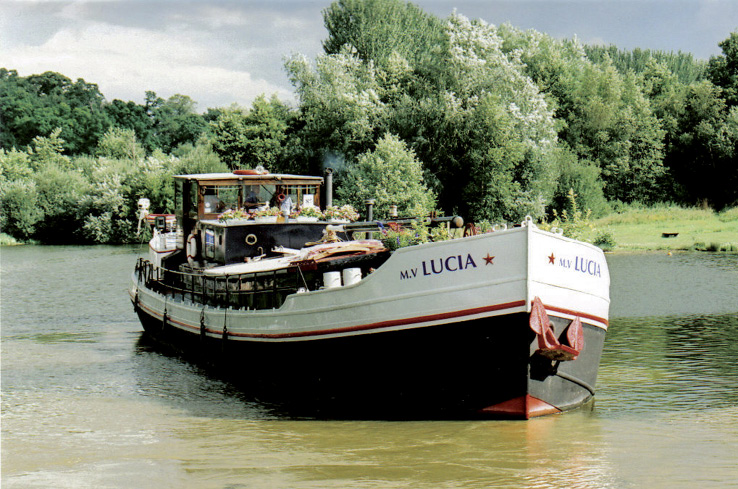 Lucia
Mike and Jill  are the most recent in a long line of caring owners of this classic Luxemotor Dutch barge. Unlike other new boat owners who need to carry out a fair bit of investigative work to piece together a history of their vessel, Mike and Jill were delighted to be handed a complete written history of the barge. This detailed previous owners, journeys taken, and maintenance work completed, dating back to when she was built in Stadskanaal, the Netherlands in 1925. They are continuing the process by documenting their ownership. They have been around small ships for many years, having previously owned a variety of narrowboats and a smaller Dutch barge which they lived on during a house move. They decided they liked it so much that they had to find a larger barge to make their permanent home. Lucia is 79ft (24m) long and their home mooring is at Bell Weir Lock on the River Thames. They have lived afloat since 2005. They like to keep Lucia moving with several trips a year up and down the Thames. They are planning some more extended trips in the near future. Mike and Jill described the best bits about living afloat, including:
The feeling of freedom living on the water gives you.
Being able to watch the wildlife.
The ability to take your home and possessions with you without having to pack a bag.
The wonderful social life enjoyed with other boat people, particularly members of the Barge Association. And the worst:
Finding somewhere to pump out the black tank!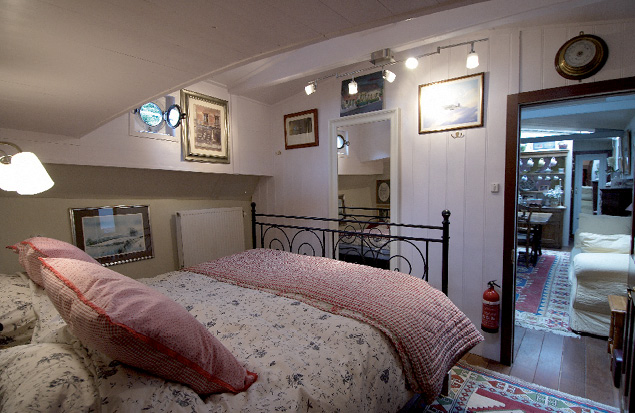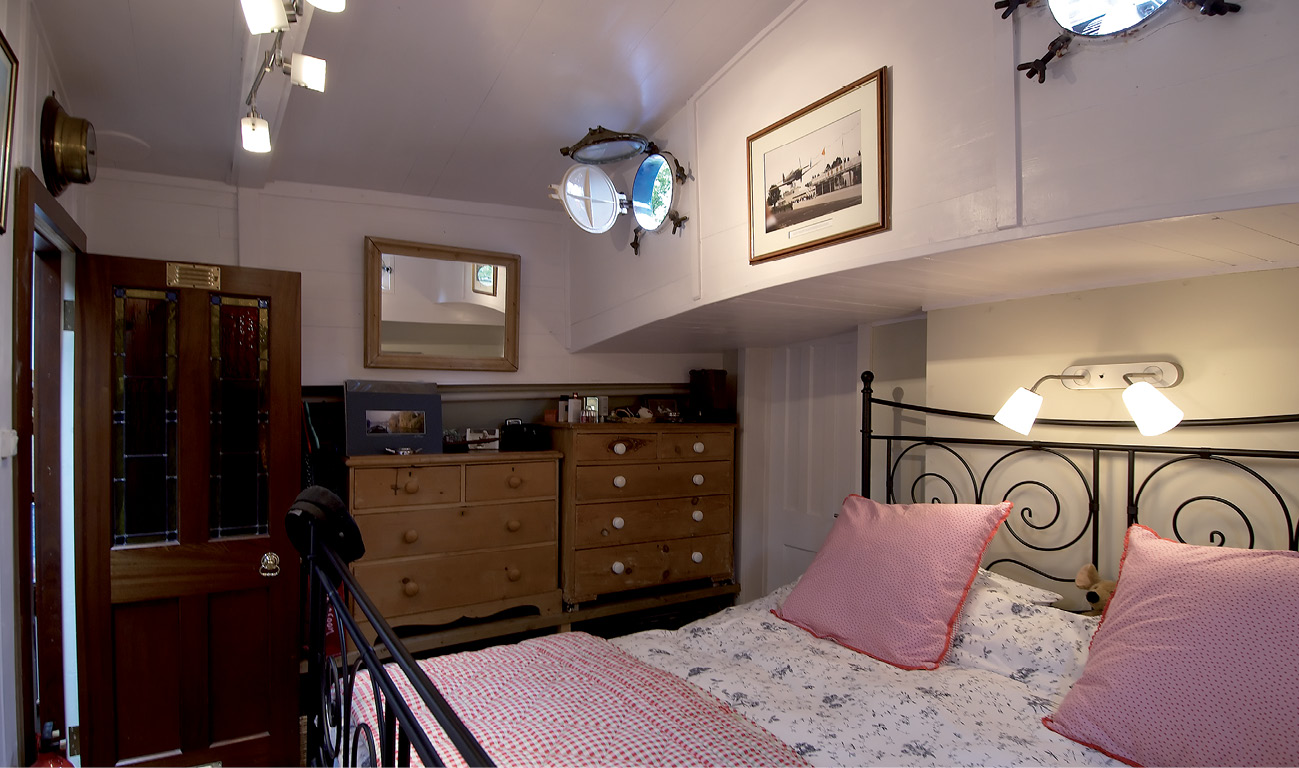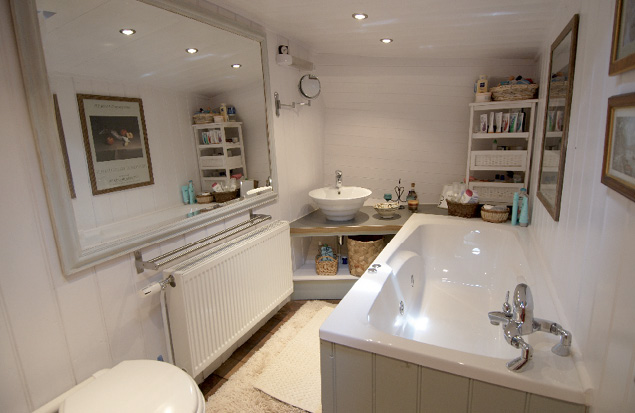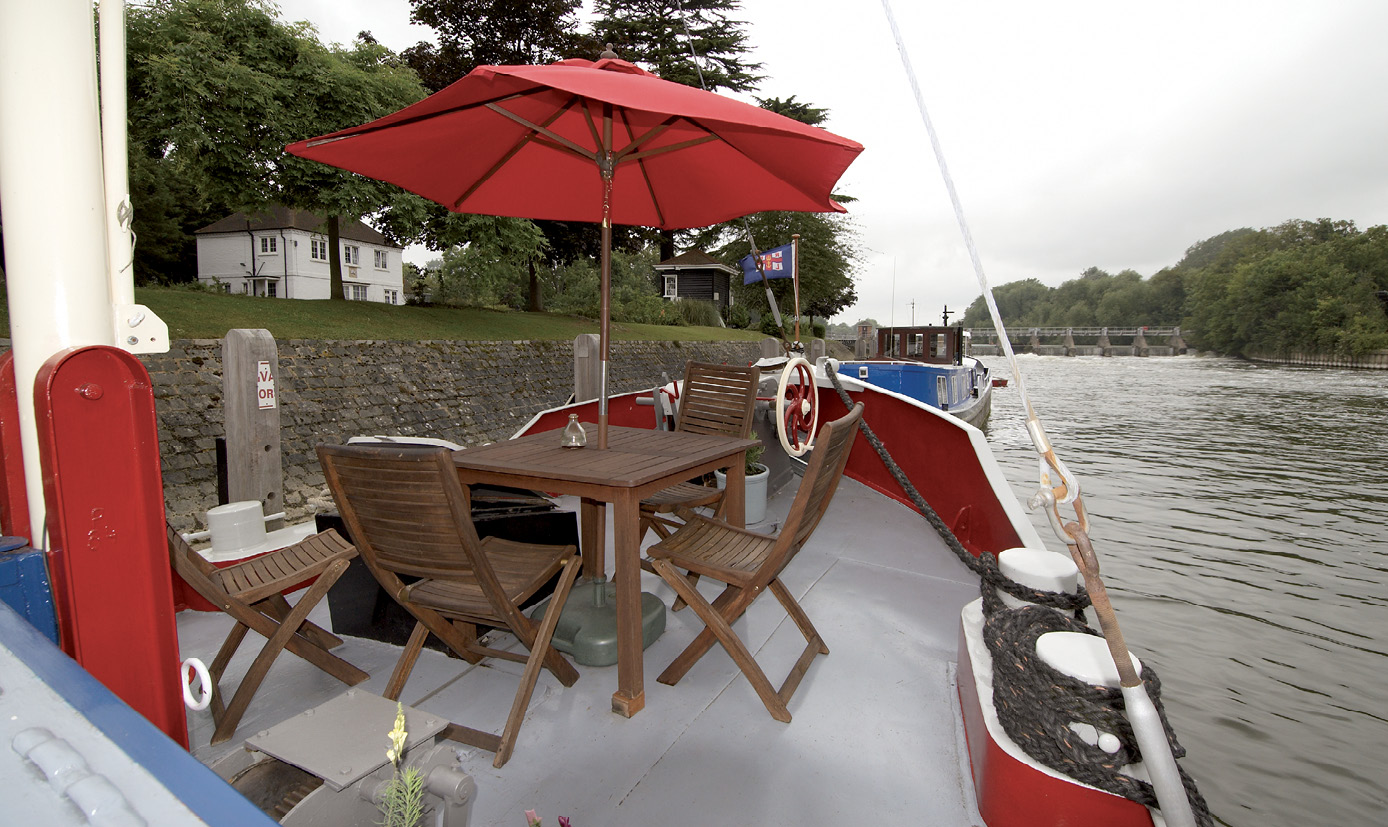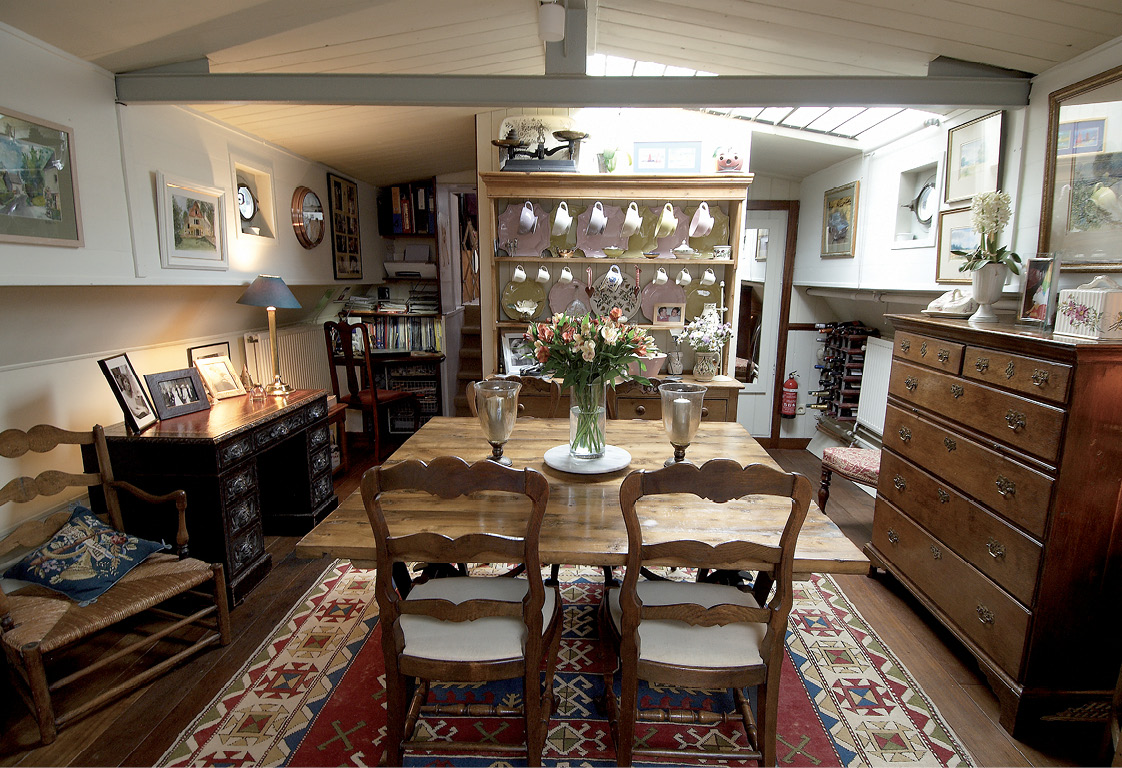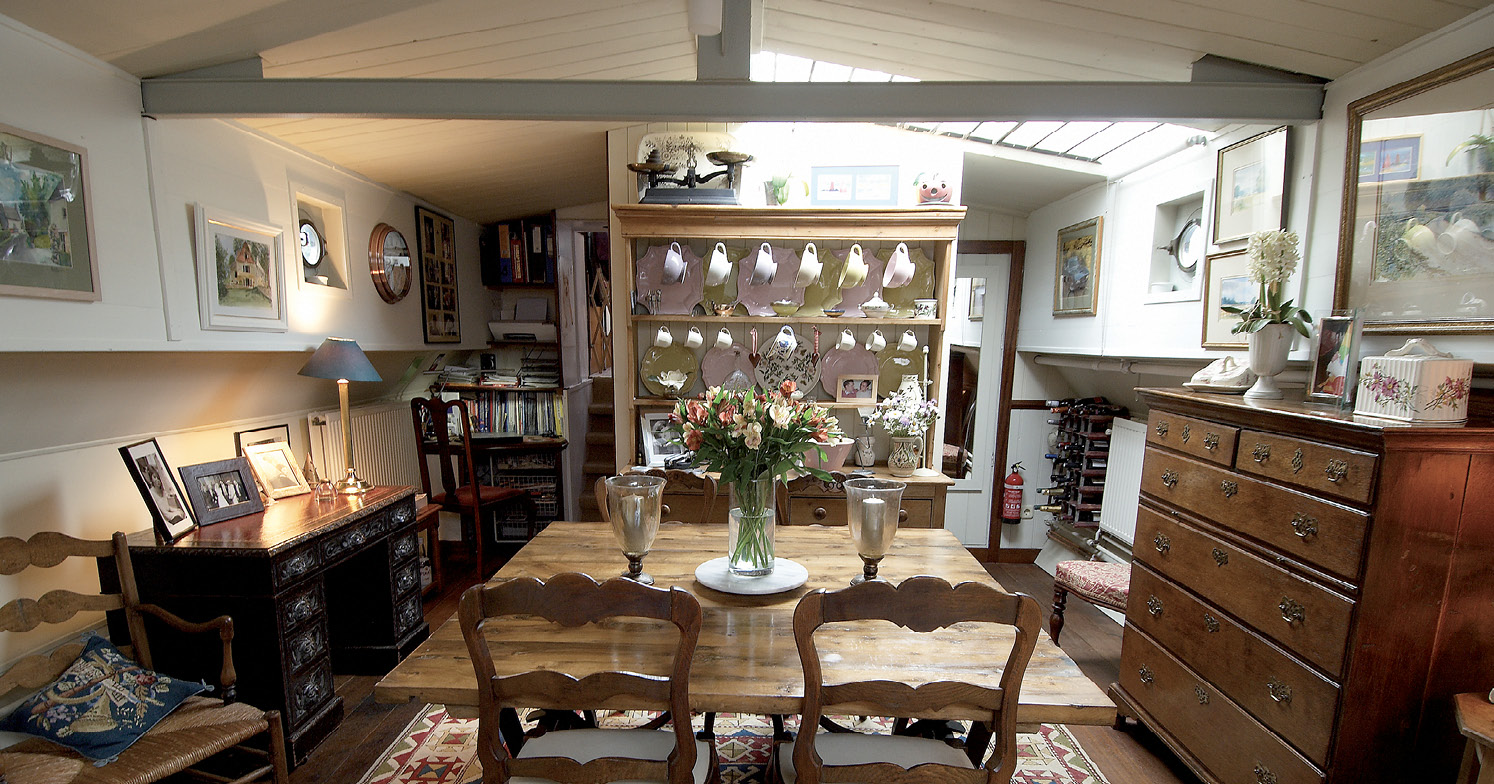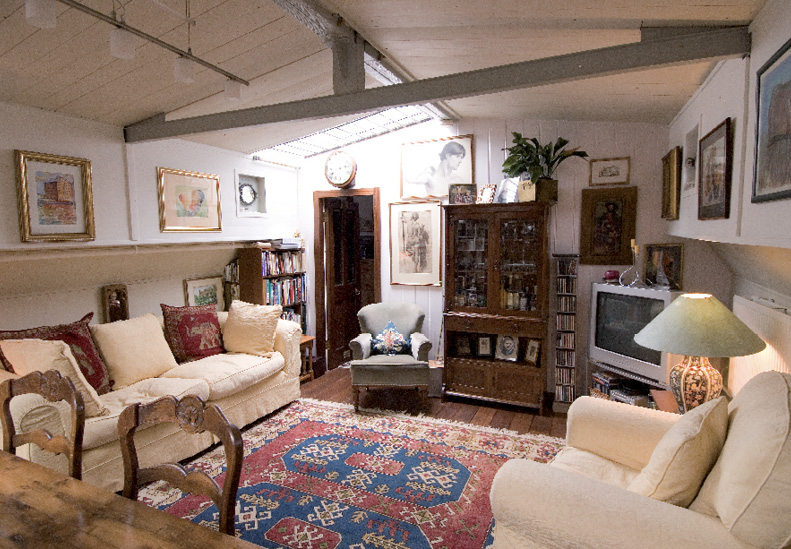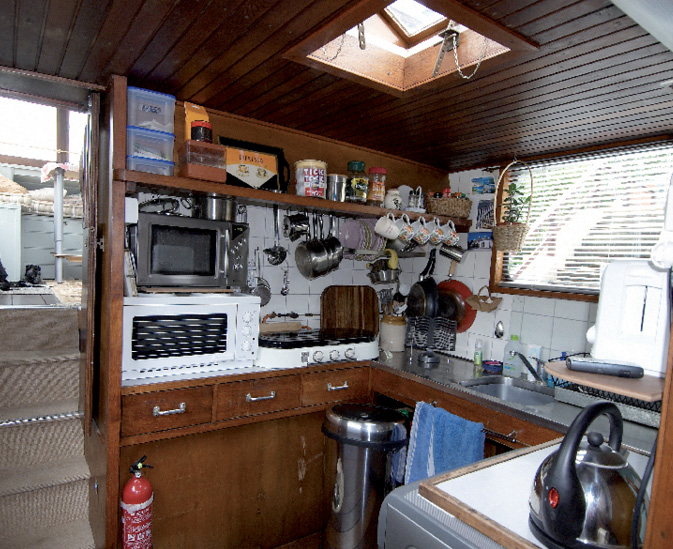 Sorry, the comment form is closed at this time.