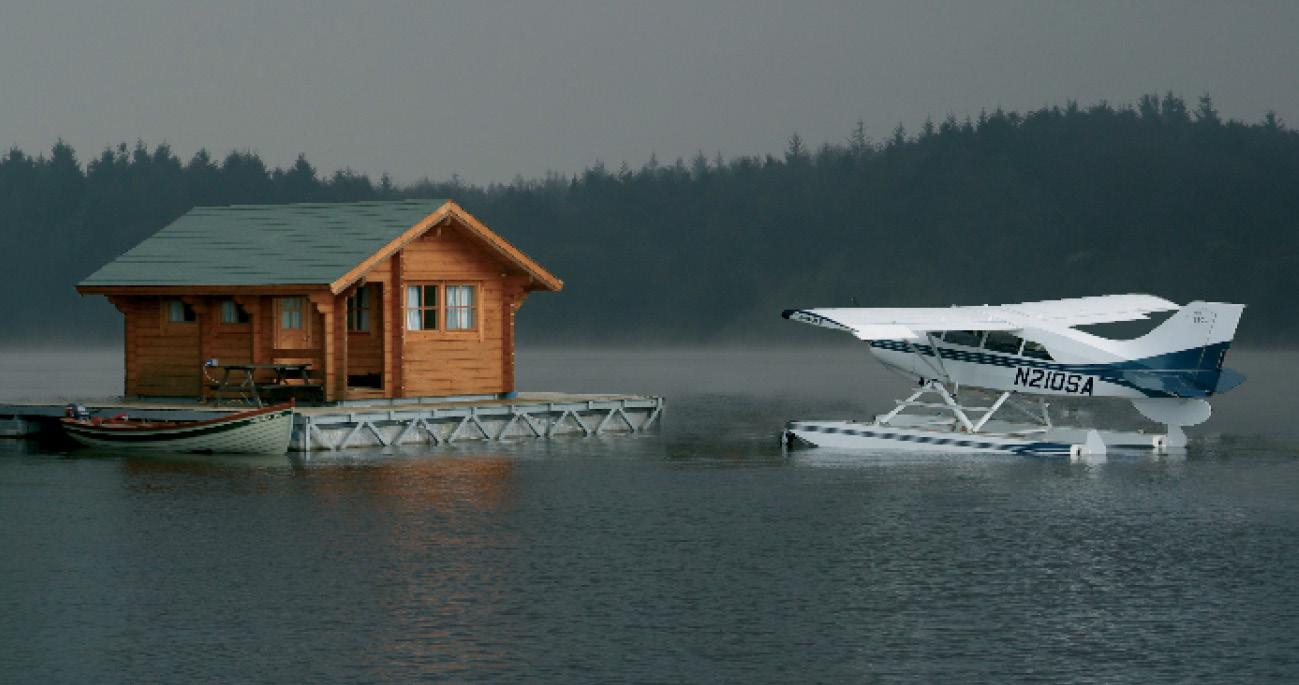 Sequoia
Finlay  uses Sequoia as his home for several months of the year. She is moored at Lough Boderg on the river Shannon in Ireland. He chose to live afloat because he'd always enjoyed being on the water and playing around with boats so he saw it as a natural progression to own a floating home.
Sequoia is a purpose-built log cabin measuring 30ft (9m) by 30ft (9m). She is constructed from Finnish pine on a galvanised steel floating platform which has been engineered to carry the weight of the cabin while retaining a stable base for comfortable living. Electricity is supplied via a shore connection and provides power for cooking, heating and hot water. Water is supplied from a shore connection, but the design can also be entirely selfsufficient using a generator for power and a filtration system to draw water from the lake or river where it is moored.
All of the windows are double glazed and the wood is 4in (10cm) thick so it is very well insulated for cold winters.
Finlay loves being close to nature with the ability to move his home if he gets tired of the view. It's a reasonably easy task to tow Sequoia to the other side of the river just for a change of scenery. Finlay says:
'For me being on the water is all about enjoying the outdoor environment. Having a barbecue and socialising outside on a traditional vessel can be frustrating with its limited deck space. The logboat with its very stable 6ft (1.8m) wide deck facilitates plenty of space for making the most of the outdoors. Be it for a barbecue with friends, mooring boats alongside or going for a paddle in my kayak first thing in the morning. The logboat provides me with my perfect base for playing around on the river.'