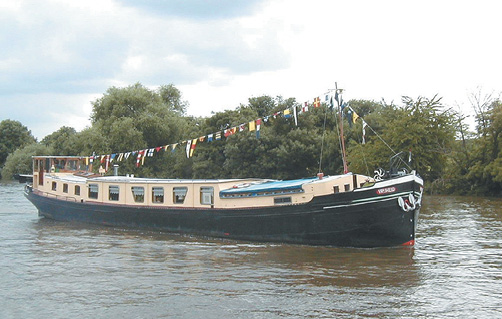 Vrijheid
Freedom is the English translation of Vrijheid and it is the feeling of freedom and mobility that a life afloat gives the owners of this classic ship. Bruce and Caroline  are both New Zealanders but have lived in the UK for the last 20 years, 12 of those aboard Vrijheid . She is currently moored at Chiswick Pier on the River Thames, London, which has visitor and residential moorings.
Vrijheid is 92ft (28m) long and built to a traditional Dutch design known as a Stijlsteven. During her working life she traded between Holland and Germany on the River Rhine carrying bulk food products and general cargo until she retired in 1952. She was converted to living accommodation in the years that followed, and Bruce and Caroline bought her in 1993 and sailed her from the Netherlands to the UK. They have upgraded and modernised her interior and systems over the years so that they now own a luxurious and historically important ship.
Vrijheid is to be seen regularly on the river; her owners require little excuse to slip their moorings and head off on an adventure. They have taken her as far upstream as her size will allow – Dorchester on Thames – as well as regular trips to Whitstable and Faversham Creek at the mouth of the Thames.
Bruce and Caroline initially chose a life afloat because they had a dream to buy a yacht and sail home to New Zealand. They bought a barge to see if they found the life agreeable and so far they love it.
'We live in London on the water for a fraction of the cost of our land-locked neighbours, coupled with the ability to slip away for a break without needing to even pack a toothbrush.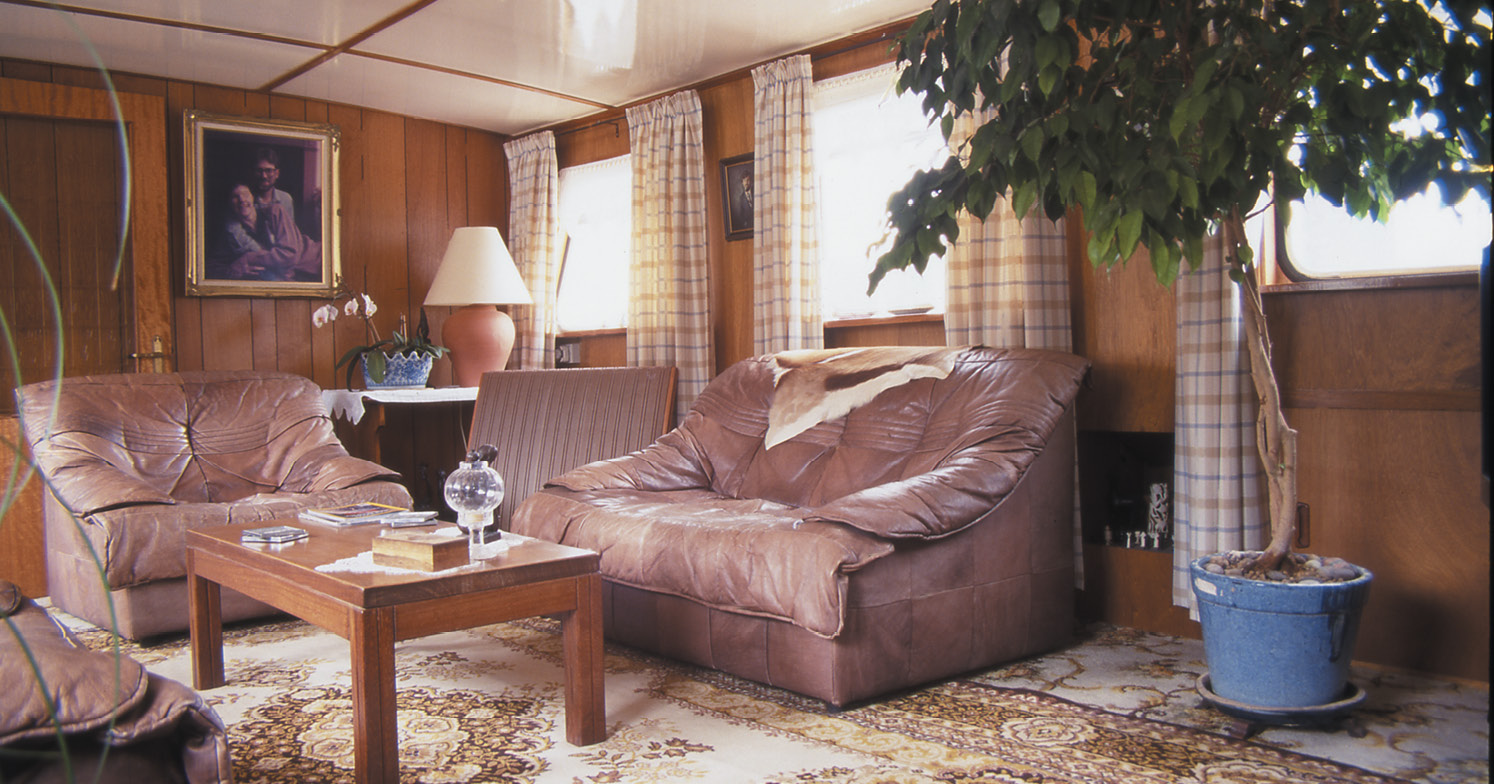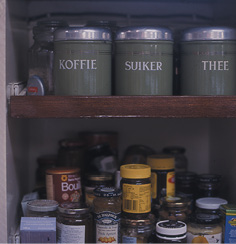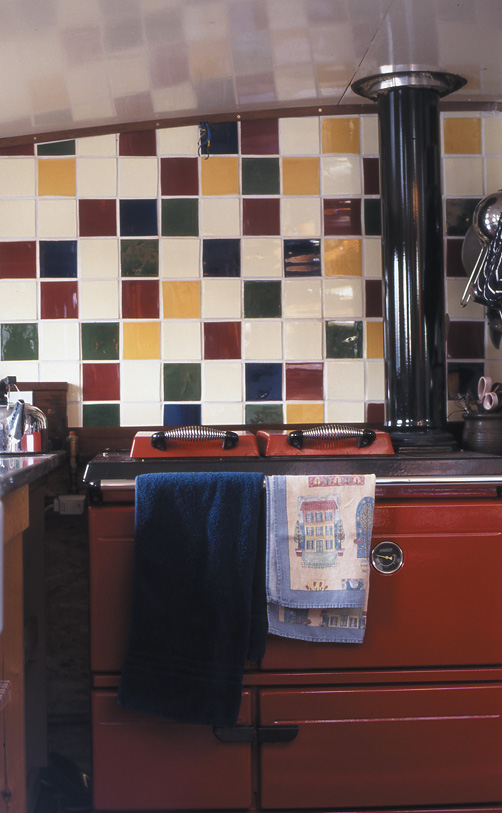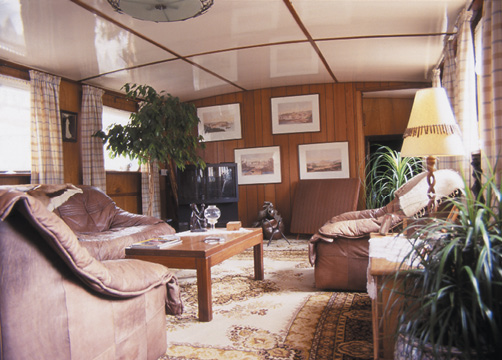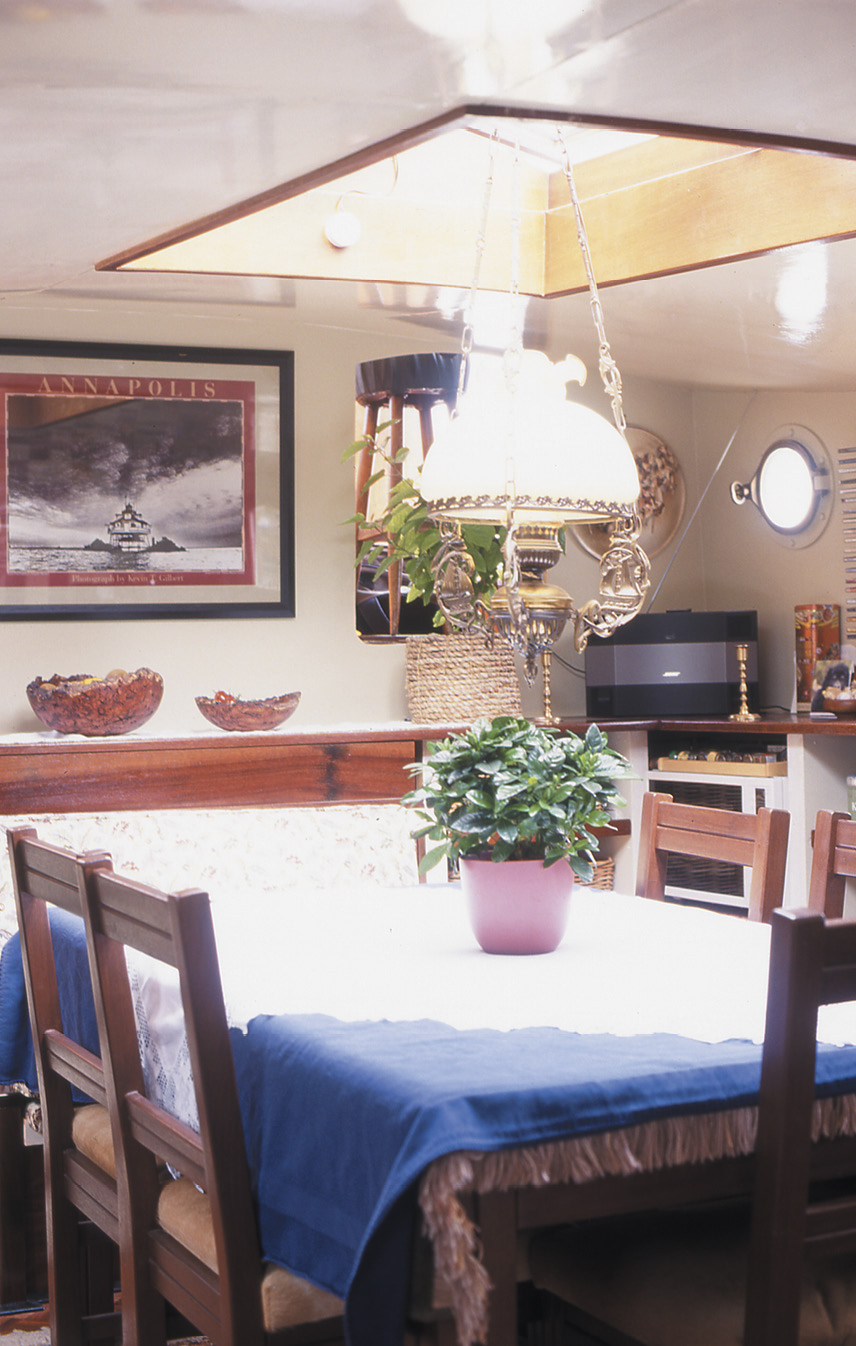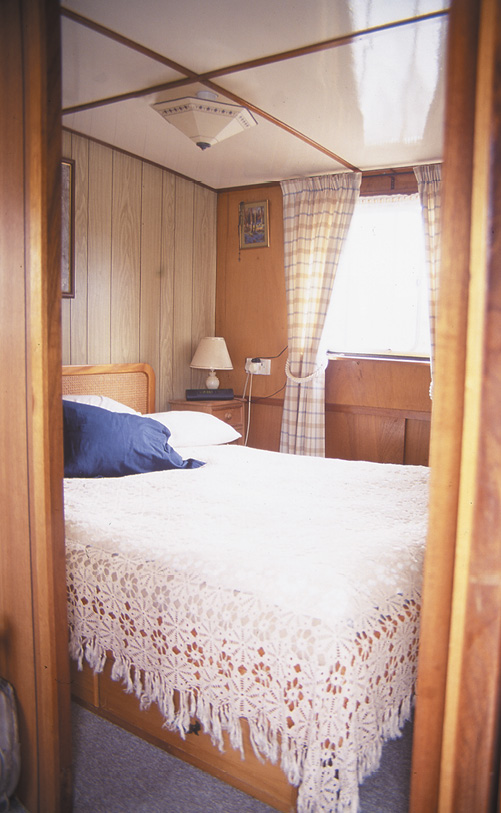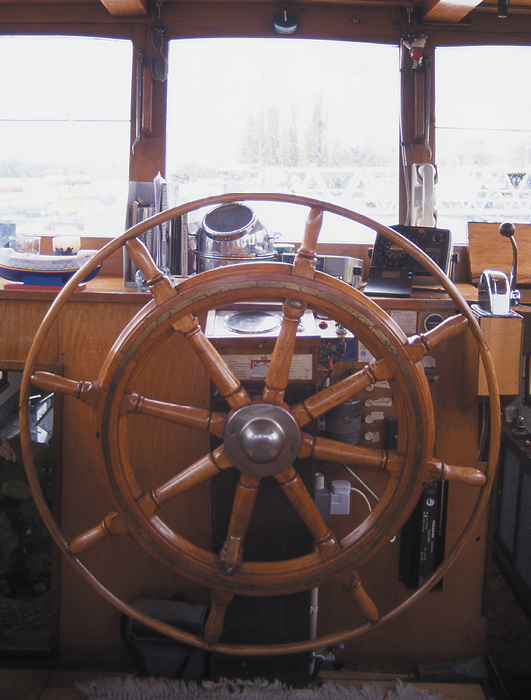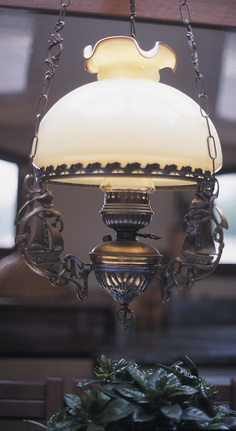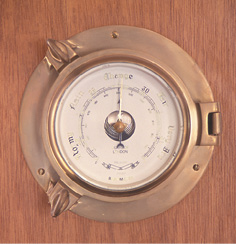 Sorry, the comment form is closed at this time.